OCS is located in Maitland, Florida (just north of Orlando) and is a ministry of Orangewood Presbyterian Church (PCA) with over 700 students in grades K4–12.
OCS is a Christian college preparatory school offering the highest level of academic achievement. We are mindful that all of our students are God's covenant children and we strive to help them maximize their God-given gifts and abilities for His glory.
Our teachers, faithful and dedicated to Jesus Christ, have been chosen for their qualifications, character and professional standing. Serving together in partnership with our parents, we are committed to the education, care, and guidance of our students. Our earnest desire is that God will use the school to produce young men and women who know and love God and want to live a life that glorifies Him moment by moment.
OCS offers a wide range of extracurricular programs that have earned our school an outstanding reputation in the community. From sports to fine arts and clubs, the commitment of faculty, coaches, players, thespians, musicians and artists produce numerous awards each year.
We encourage you to visit our school and meet with our students, parents, and faculty. Our doors are always open! We are confident that once you step through our doors you will want to become a part of our OCS family.
News
Orangewood Christian walks for a well
December 2017
Collectively, students walked the equivalent of 422 miles, raising enough money to build two wells in Ghana.
Staff & Students
School Head
Allyn Williams
Full-time Faculty & Administration
82
Part-time Faculty & Administration
5
Support Staff
23
Students 676
K3-K4 13
K5 52
Grades 1-5 207
Grades 6-8 167
Grades 9-12 250
McKay Students 44
Fla Corporate Tax Students 106
School's Job Opportunities
Posted March 12th, 2018
High School Math Teacher
Orangewood Christian School is seeking an experienced Math Teacher for High School level courses. Our teachers are building Christian Community within and beyond the school, are active in a church community and serving as Christian role models to students, parents and staff. Teachers are expected to keep abreast of current trends and assist their respective departments with long-term goal planning for the program, developing both short and long term instructional objectives. Teachers must have strong Instructional and Classroom Management skills, including but not limited to: use of various teaching strategies and resources to actively engage students in learning; adjusting curriculum as appropriate; posting lesson plans on RenWeb; evaluating handouts and testing materials against student performance; evaluating students and providing opportunities for students to demonstrate mastery; quickly grading and returning student work; enforcing school discipline policies in a consistent and loving manner; promptly notifying parents and administration of any behavioral or academic problems and organizing classroom and materials for efficient learning. OCS teachers are expected to make meaningful connections between faith and learning in the classroom. Employee is responsible for continuing education and completing certification requirements.
Requirements
Requirements
Min Education: Bachelor's Degree in Math or Math Education
Certification: Holds or is in the process of earning a Florida Educator Certificate
Candidates are encouraged to visit our website, ocsrams.org. Letter of Introduction and resume may be forwarded to .(JavaScript must be enabled to view this email address)
Posted March 2nd, 2018
Upper School Guidance Counselor
Orangewood Christian School is seeking an experienced (1 or more years) Guidance Counselor to work with students in grades 7-10 and occasionally with students in grades 11 & 12. Our guidance staff is building Christian Community within and beyond the school and is active in a church community. They serve as Christian role models to students, parents and staff. The Guidance Counselor is responsible for support of the students and families in those grade levels as well as administrative support as needed.
Requirements
Education Requirement: Masters degree in either School Counseling or Mental Health Counseling with experience in the school setting
Years of Experience: 1+preferred
Licenses or Certifications: Preferred FL state license for Guidance & Counseling
Candidates are encouraged to visit our website, ocsrams.org. Letter of Introduction and resume may be forwarded to .(JavaScript must be enabled to view this email address)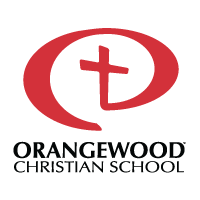 http://www.ocsrams.org
1300 West Maitland Boulevard
Maitland, FL 32751
.(JavaScript must be enabled to view this email address)
Phone: (407) 339-0223
Fax: (407) 339-4148