OCS is located in Maitland, Florida (just north of Orlando) and is a ministry of Orangewood Presbyterian Church (PCA) with over 700 students in grades K4–12.
OCS is a Christian college preparatory school offering the highest level of academic achievement. We are mindful that all of our students are God's covenant children and we strive to help them maximize their God-given gifts and abilities for His glory.
Our teachers, faithful and dedicated to Jesus Christ, have been chosen for their qualifications, character and professional standing. Serving together in partnership with our parents, we are committed to the education, care, and guidance of our students. Our earnest desire is that God will use the school to produce young men and women who know and love God and want to live a life that glorifies Him moment by moment.
OCS offers a wide range of extracurricular programs that have earned our school an outstanding reputation in the community. From sports to fine arts and clubs, the commitment of faculty, coaches, players, thespians, musicians and artists produce numerous awards each year.
We encourage you to visit our school and meet with our students, parents, and faculty. Our doors are always open! We are confident that once you step through our doors you will want to become a part of our OCS family.
News
Orangewood Students Speak at National STEM Forum: eCybermission
October 2017
For the last 13 years, Orangewood Christian High School's 9th grade Pre AP Biology students have participated in an AEOP and NSTA sponsored eCybermission competition. eCybermission is a web-based Science, Technology, Engineering and Mathematics competition for 6th – 9th grade teams. The goal of eCybermission is to propose a solution to a real problem in their community and to compete for State, Regional, and National awards. OCS students have successfully won at all three levels in the past. Last school year, our students took home the 1st, 2nd, and Honorable Mention at the State Level.
On July 12th, a national STEM forum was held at the Gaylord Palms in Orlando. Former eCybermission competitors, Matt Gallagher, Kassidy Marshall, Alex Rubio, and India Miller were invited to speak to a gathering of science educators and administrators from all over the country on the Power of STEM Education. The students gave a brief description of their eCybermission projects and discussed ways in which the competition helped fuel their love for science. The audience asked a variety of questions ranging from details of the competition to ways in which to motivate students in STEM education. We are so very proud of our OCS students!!!
Orangewood Christian Students Excel on AP Exams
October 2017
Orangewood Christian School recently administered 71 AP exams. As in past years, OCS students' performance was well above the national average. Highlights from this year include:
76% pass rate overall (state of Florida averages 51% and the national average is 57%)
100% pass rate in Studio Art, European History, and Calculus AB (scoring 3 or higher)
84% pass rate in English Literature and United States History (scoring 3 or higher)
Orangewood Christian Pursues Gifted Certification Training
October 2017
Orangewood continues to seek out opportunities for developing their teachers. For the next two years, Orangewood will offer its teachers professional development towards gifted endorsements for our K4 – 12th grade teachers and administrators.
Dr. Denise Spirou, a Florida school administrator who serves as the head of an experimental private school for high performing students in West Palm Beach, will serve as the course instructor.
Thirty Orangewood teachers and staff chose to begin this study to better understand how God has created the gifted mind and how students process information. Understanding how to raise the proverbial academic bar for gifted students will also help us teach and challenge all of our students better.
Staff & Students
School Head
Allyn Williams
Full-time Faculty & Administration
82
Part-time Faculty & Administration
5
Support Staff
23
N/A
Enrollment totals include
these special programs:
VPK Students 0
McKay Students 44
Fla Corporate Tax Students 106
School's Job Opportunities
Posted March 13th, 2017
Middle School Science Teacher
Orangewood Christian School is seeking a Science teacher for Middle School level courses.
Our teachers are building Christian Community within and beyond the school, are active in a church community and serving as Christian role models to students, parents and staff. Teachers are expected to keep abreast of current trends and assist their respective departments with long-term goal planning for the program, and developing both short and long term instructional objectives. Teachers must have strong Instructional and Classroom Management skills.
Requirements
Minimum Education: Bachelor's Degree in Science or Science Education
Certification: Holds or is in the process of earning a Florida Educator Certificate
Candidates are encouraged to visit our website, ocsrams.org. Letter of Introduction and resume may be forwarded to .(JavaScript must be enabled to view this email address)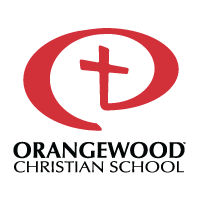 http://www.ocsrams.org
1300 West Maitland Boulevard
Maitland, FL 32751
.(JavaScript must be enabled to view this email address)
Phone: (407) 339-0223
Fax: (407) 339-4148