OCS is located in Maitland, Florida (just north of Orlando) and is a ministry of Orangewood Presbyterian Church (PCA) with over 700 students in grades K4–12.
OCS is a Christian college preparatory school offering the highest level of academic achievement. We are mindful that all of our students are God's covenant children and we strive to help them maximize their God-given gifts and abilities for His glory.
Our teachers, faithful and dedicated to Jesus Christ, have been chosen for their qualifications, character and professional standing. Serving together in partnership with our parents, we are committed to the education, care, and guidance of our students. Our earnest desire is that God will use the school to produce young men and women who know and love God and want to live a life that glorifies Him moment by moment.
OCS offers a wide range of extracurricular programs that have earned our school an outstanding reputation in the community. From sports to fine arts and clubs, the commitment of faculty, coaches, players, thespians, musicians and artists produce numerous awards each year.
We encourage you to visit our school and meet with our students, parents, and faculty. Our doors are always open! We are confident that once you step through our doors you will want to become a part of our OCS family.
News
Collectively, students walked the equivalent of 422 miles, raising enough money to build two wells in Ghana.
Staff & Students
School Head
Allyn Williams
Full-time Faculty & Administration
78
Part-time Faculty & Administration
5
Support Staff
22
678
13
Enrollment

Part-Day Early Childhood 0
Full-Day Early Childhood 0
K3-K4 13
K5 42
Grades 1-5 229
Grades 6-8 156
Grades 9-12 251
Enrollment totals include
these special programs:
McKay Students 50
Fla Corporate Tax Students 102
School's Job Opportunities
Posted July 19th, 2018
Development Director
Orangewood Christian School is seeking a Development Director responsible for all aspects of fundraising.
The Director's primary responsibility is to raise money by establishing and successfully achieving annual and long-term fundraising goals. The Development Director works closely with the Head of School and senior leadership team and will create, implement and be held accountable for a development plan which details how the school identifies funding sources (general fund, major gifts, planned giving, use of Internet, etc.); attract donors; plan fundraising events; and expand the donor base.
The objective of all development activities is to help potential supporters understand the ongoing needs of the school and, in turn, know how to respond with gifts of resources.
The Director manages a development plan that focuses on donor development, grants, donor research, communications, events management, alumni relations, and database administration.
Requirements
The Director must be a highly energetic professional with substantial experience in building donor relationships and raising funds. The Director will also be responsible for engaging other resources of Orangewood Christian as necessary to grow donor relationships and support.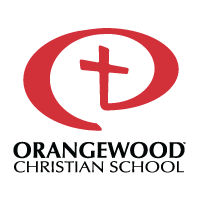 http://www.ocsrams.org
1300 West Maitland Boulevard
Maitland, FL 32751
.(JavaScript must be enabled to view this email address)
Phone: (407) 339-0223
Fax: (407) 339-4148