Orangewood students qualify for national eCYBERMISSION
For Hurricane Irma in 2017, Orange County distributed no fewer than 123,000 sandbags. This team of 9th-graders tested various bags for cost-efficiency, biodegradability, durability and practicality.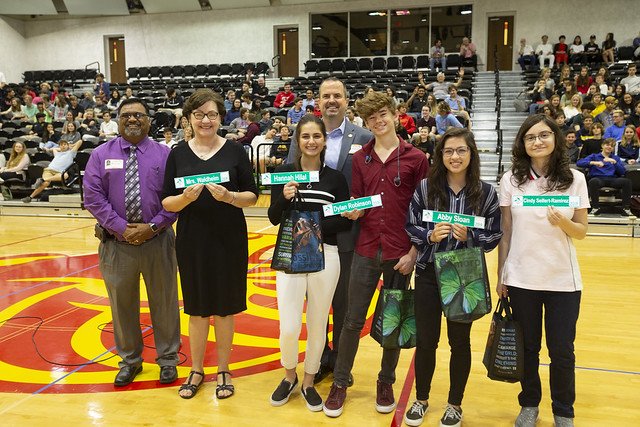 By Tasha Elijah June 2019
A group of four Orangewood Christian School students — Hannah Hilal, Cindy Seifert-Ramirez, Abby Sloan and Dylan Robinson — have qualified for the national eCYBERMISSION competition, which partners with the Army Educational Outreach Program and the National Science Teachers Association to promote STEM (Science, Technology, Engineering and Math) in grades 6 through 9.
The team of 9th-graders researched the cost-efficiency, biodegradability, durability and practicality of various sandbags. The "Sand Baggers" put various bags through a battery of tests to determine how each would hold up in a natural disaster such as a hurricane. One conclusion: the most durable sandbag is IKEA's polypropylene bag.
For guidance and feedback on the project, high school science instructor Debbie Waldheim contacted Orange County Government's Emergency Operations Center; in 2017, Orange County Public Works had distributed no fewer than 123,000 sandbags to residents for protection against Hurricane Irma.
Each member of the Sand Baggers team was presented with a personalized Orange County-designed street-sign sticker — as well as tickets and prize packets courtesy of the Orlando Science Center. Representing Orange County were Deputy County Administrator and Public Safety Director Danny Banks and Chief Engineer Mehul Parekh.
Mr Parekh also conferred with the students as part of their preparation for the national competition, where the team will compete this summer in Washington, D.C. Good luck to our Orangewood Christian students!