Welcome to Pinewood Christian Academy, where our mission is to partner with covenant Christian families to educate students in grades VPK through middle school to be world-changers for Christ through a rigorous, Christ-centered, Biblically-based school program with excellence in academics, athletics, fine arts, and technology.
Our dedicated faculty and staff work with our students to provide a safe, challenging educational environment where students can grow to be more like Jesus, and where they can prosper as students and leaders.
Come see for yourself the difference at Pinewood.
Staff & Students
School Head
Jason Matthew Borko
Full-time Faculty & Administration
10
Part-time Faculty & Administration
8
Support Staff
9
101
48
Enrollment

Part-Day Early Childhood 48
Full-Day Early Childhood 0
K3-K4 0
K5 16
Grades 1-5 63
Grades 6-8 22
Grades 9-12 0
Enrollment totals include
these special programs:
VPK Students 40
McKay Students 0
Fla Corporate Tax Students 49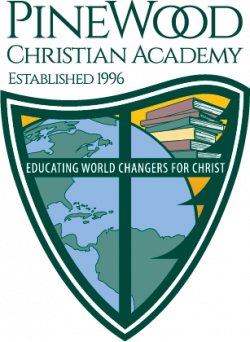 http://pcaknights.org
198 Knight Boxx Road
Middleburg, FL 32068
.(JavaScript must be enabled to view this email address)
Phone: (904) 272-6408
Fax: (904) 644-0566