Redeemer Christian School, a ministry of Good Shepherd Presbyterian Church, serves approximately 275 students from K3 through 11th grade.
Located on 52 acres in southeast Ocala, Redeemer serves families from Marion County as a distinctively Christian school. We emphasize a Christian world and life view in all aspects of our educational program. Academic rigor and college preparation remain the focus of middle and high school classes.
Offering athletics through high school, our middle school athletic teams compete in the Kingdom of the Son league, and all students have the opportunity to participate in graphic arts and music classes. Our motto is "Christ in all things," as we seek to equip students to impact the culture of Marion County and beyond for Christ.
Staff & Students
School Head
Luke Anthony Butler
Full-time Faculty & Administration
39
Part-time Faculty & Administration
3
Support Staff
6
308
48
Enrollment

Part-Day Early Childhood 19
Full-Day Early Childhood 0
K3-K4 29
K5 34
Grades 1-5 118
Grades 6-8 100
Grades 9-12 56
Enrollment totals include
these special programs:
VPK Students 36
McKay Students 19
Fla Corporate Tax Students 106
School's Job Opportunities
Posted May 22nd, 2017
Business Manager/CFO
PT/FT position includes preparing financials, helping to design and manage budget, working with school head and board to forecast, execute strategic planning initiatives, and to ensure compliance, efficiency and best practices for the overall business operation.
Requirements
Qualified applicants must enjoy a personal, saving relationship with Jesus Christ and be able to work with people of all walks of life. Bookkeeping/accounting, mastery of Quickbooks and Excel and experience working with budgets required.
Salary
$25,000 to $50,000, depending on whether it is part- or full-time.
Send resume/cover letter to .(JavaScript must be enabled to view this email address).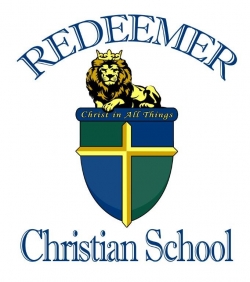 http://www.redeemerlions.com
155 SW 87th Place
Ocala, FL 34476
.(JavaScript must be enabled to view this email address)
Phone: (352) 854-2999
Fax: (352) 291-9196