Bradenton Christian School is a growing dynamic Christian school located minutes from the Gulf of Mexico in sunny Bradenton. Founded in 1960, we currently serve over 840 students Pre-K–12th grade. BCS offers a wide variety of opportunities to our students in sports, music, art, computers, languages, drama, etc.
BCS is a covenantal school serving church-attending families in Manatee County.
News
Westminster Academy and Bradenton Christian playing some great basketball
April 2017
Congratulations to Westminster Academy boys basketball team for winning the State 4A Championship. This was the eighth appearance for Westminster in the championship game and their second championship.
Congratulations also to Bradenton Christian girls basketball team for reaching the State 3A Semifinals. The Panthers (27-1) concluded the regular season atop Class 3A in the final Florida Association of Basketball Coaches/Source Hoops poll of the regular season. Bradenton girls have reached the state championship game three times prior, including one title.
See the FHSAA news item and view or download FHSAA's scores.
Bradenton Christian School students at Chick-Fil-A Leader Academy
December 2016
High School Student Government members at Bradenton Christian School are participating in Chick-Fil-A Leader Academy. The program develops leadership skills in student leaders and helps them put what they learn into action.
The goal is to provide students the education and platform they need to become leaders of the next generation. They meet monthly for leadership labs throughout the school year and are given the opportunity to make a real change in the community by completing three service projects.
Staff & Students
School Head
Daniel Gene Vande Pol
Full-time Faculty & Administration
75
Part-time Faculty & Administration
7
Support Staff
10
813
50
Enrollment

Part-Day Early Childhood 26
Full-Day Early Childhood 0
K3-K4 24
K5 44
Grades 1-5 285
Grades 6-8 213
Grades 9-12 271
Enrollment totals include
these special programs:
VPK Students 45
McKay Students 122
Fla Corporate Tax Students 312
School's Job Opportunities
Posted November 28th, 2017
High School Bible Teacher
Bradenton Christian School exists to prepare the hearts and minds of God's children for service in His world, and this cannot happen without teachers who have a passion to know Jesus and make Him known. With daily Bible classes, weekly chapels and teaching every subject area through the lens of a Biblical worldview, Bradenton Christian school is Christ-centered in everything we do. We are a college prep school with high academic standards and an interdenominational school family representing more than 90 different churches. Established in 1960, our elementary, middle and high schools lie on a beautiful, twenty-four acre campus on the west coast of Florida. We are seeking a high school Bible teacher for January of 2018.
Requirements
We are looking for a High School Bible teacher who is a committed follower of Jesus, called to Christian education and has experience integrating faith and learning in the classroom. This position will begin in January of 2018.
Salary
Commensurate with experience and education.
Dan Vande Pol, Superintendent, at .(JavaScript must be enabled to view this email address)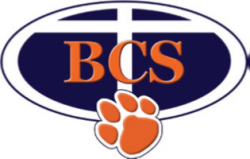 HTTP://www.bcspanthers.org
3304 43rd Street W
Bradenton, FL 34209
.(JavaScript must be enabled to view this email address)
Phone: (941) 792-5454
Fax: (941) 795-7190