Cambridge Christian School was founded in 1964. For nearly 50 years, the school's mission is to provide excellence in academics, athletics and fine arts for the good of our students and the glory of God. We desire to reflect the excellence of Christ in all things. Our goal is to offer an education second to none, and to do it all through the lens of a Biblical worldview. Our curriculum and methods will be current, and students receive a 21st Century education that prepares them for a digital and global economy and directs them to pursue their God-ordained place in it.
CCS is blessed with incredibly gifted and passionate teachers and administration who model a godly life for our students, love our students, and desire to know our students beyond the classroom. We value relationships. At CCS, you will encounter an environment where rigorous academics and high achievement are valued, but where a balance is created by intentional relationships between staff, parents and students.
Staff & Students
School Head
Shawn Minks
Full-time Faculty & Administration
75
Part-time Faculty & Administration
4
Support Staff
55
571
67
Enrollment

Part-Day Early Childhood 0
Full-Day Early Childhood 27
K3-K4 40
K5 32
Grades 1-5 160
Grades 6-8 124
Grades 9-12 255
Enrollment totals include
these special programs:
VPK Students 0
McKay Students 27
Fla Corporate Tax Students 89
School's Job Opportunities
Posted December 19th, 2017
Full-time NILD Educational Therapist
Cambridge is a thriving Christian School with approximately 650 students. We have been servicing families in the Tampa area for more than 50 years. NILD Educational Therapy began here in the fall of 2015. We currently service 26 students in grades 2–12.
Hiring for August 2018
Please visit our website at http://ccslancers.com/ and check us out to see if this might be a good fit for you. If interested, please fill out the instructional staff application and submit it for review.
Requirements
Level I trained and a minimum of a B.A./B.S. is required. Experience in the classroom is also desired.
.(JavaScript must be enabled to view this email address)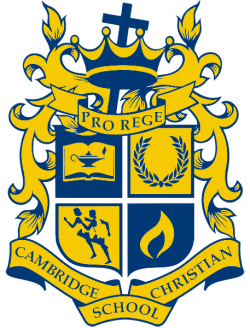 http://ccslancers.com/
6101 N. Habana Avenue
Tampa, FL 33614
.(JavaScript must be enabled to view this email address)
Phone: (813) 872-6744
Fax: (813) 872-6013