Cambridge Christian School was founded in 1964. For nearly 50 years, the school's mission is to provide excellence in academics, athletics and fine arts for the good of our students and the glory of God. We desire to reflect the excellence of Christ in all things. Our goal is to offer an education second to none, and to do it all through the lens of a Biblical worldview. Our curriculum and methods will be current, and students receive a 21st Century education that prepares them for a digital and global economy and directs them to pursue their God-ordained place in it.
CCS is blessed with incredibly gifted and passionate teachers and administration who model a godly life for our students, love our students, and desire to know our students beyond the classroom. We value relationships. At CCS, you will encounter an environment where rigorous academics and high achievement are valued, but where a balance is created by intentional relationships between staff, parents and students.
Staff & Students
School Head
Shawn Minks
Full-time Faculty & Administration
75
Part-time Faculty & Administration
4
Support Staff
55
571
67
Enrollment

Part-Day Early Childhood 0
Full-Day Early Childhood 27
K3-K4 40
K5 32
Grades 1-5 160
Grades 6-8 124
Grades 9-12 255
Enrollment totals include
these special programs:
McKay Students 27
Fla Corporate Tax Students 89
School's Job Opportunities
Posted April 19th, 2018
Early Childhood Director
Reporting to the Lower School Principal and working a 12-month year, the Early Childhood Director supervises the Early Childhood Department (3 months – Kindergarten) and the Extended Day Program.
Spiritual:
Motivates others to accept God's gift of salvation and grow in their faith
Follows the Matthew 18 principle in dealing with students, parents, staff and administration
Leads others to a realization of their worth in Christ and cultivates their growth in Christ-like character
Models in attitude, speech, and action a consistent daily walk with Jesus Christ
Subscribes to and promotes the statement of faith
Provides spiritual and professional leadership to the faculty, staff and school parents:
Role-model for Christian behavior and personal growth
Directs the planning and implementation of devotions and chapel services
Monitors all contractual requirements, spiritual and professional, of faculty/staff members
Responds to guidance and counseling needs of faculty/staff members, parents and students
Communicates the school's educational goals and mission to faculty/staff/parents and monitors their attainment
Maintains a highly qualified faculty/staff through recruitment, training and performance evaluation
Oversees all aspects of the daily operation of the Early Childhood department
Maintains good communication with the Early Childhood parents through personal contact, phone calls, and written notices providing information and promoting a positive school image
Maintains all DCF regulations, safety/health standards and procedures
Supervises curriculum development implementation and daily instruction relative to the school's goals and objectives and the requirements of the Department of Early Childhood Education
Monitors student social, emotional, and academic educational growth
Maintains all standards required for accreditation by all current accrediting bodies
Enforces all School Board policies and additional regulations/procedures such as outlined in the Parent/Student Handbook and other governing documents
Attends Lower School faculty meetings
Schedules EC team meetings and summer training for Little Lambs teachers
Schedules all extra-curricular programs/activities, special classes, lunch periods, etc. in coordination with the Lower School Assistant Principal and Lower School schedules
Purchases all classroom instructional materials and equipment and approves all other requests for expenditures
Conducts semi-annual performance reviews for EC faculty and staff
Monitors staff training requirements, personnel files, and daily performance including HRS screening and training, CPR/first aid requirements, lesson planning and student supervision
Counsels and disciplines the students in partnership with parents accordingly
Communicates regularly with the Early Childhood faculty and staff
Assists in hiring and firing of Early Childhood faculty and staff
Assists with any other duties assigned by the Lower School Principal
Directs the Extended Day Program:
Delegates responsibilities/duties to faculty and staff members
Keeps abreast of current educational practices and attends professional conferences/workshops
Safety/health standards and procedures
Staff training requirements
Plans and schedules all activities of the Extended Day program including school days, vacation days and summer program
Information about Extended Day program communicated through website, e-blast and/or a hard copy
Purchases all necessary materials, supplies, equipment, and refreshments periodically
Monitors staff training requirements, personnel files, and daily performance including

HRS

screening and training,

CPR

/first aide requirements, lesson planning and student supervision
Maintains communication with the Extended Day parents through personal contact, phone calls, and written notices providing information and promoting a positive school image
Maintains all

DCF

regulations
Assumes all responsibilities delegated by the Lower School Principal to coordinate the Extended Day program
Requirements
Minimum 5 years teaching experience
Demonstrated ability to supervise, communicate and delegate to adults and children
A Christian who is a member of good standing and actively serving in a Bible-believing church
Teaching certificate in Early Childhood Education
Director's Credential
Salary
To be determined
Pam Ruiz .(JavaScript must be enabled to view this email address)
Posted December 19th, 2017
Full-time NILD Educational Therapist
Cambridge is a thriving Christian School with approximately 650 students. We have been serving families in the Tampa area for more than 50 years. NILD Educational Therapy began here in the fall of 2015. We currently service 26 students in grades 2–12.
Requirements
Level-I trained and a minimum of a B.A./B.S.
Experience in the classroom is also desired
Please visit our website at http://ccslancers.com/ and if interested, please fill out the instructional staff application and submit it for review .(JavaScript must be enabled to view this email address)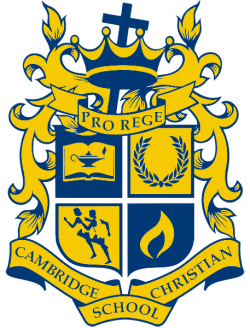 http://ccslancers.com/
6101 N. Habana Avenue
Tampa, FL 33614
.(JavaScript must be enabled to view this email address)
Phone: (813) 872-6744
Fax: (813) 872-6013