Seven Rivers Christian School, founded in 1988, is a PreK–12 college-preparatory school serving 530 students. SRCS is a ministry of Seven Rivers Presbyterian Church, located in Citrus County in the heart of Florida's Nature Coast, 70 miles north of Tampa. The school is accredited by Christian Schools of Florida, the Southern Association of Colleges and Schools, and the National Council for Private School Accreditation.
Seven Rivers Christian School exists in partnership with families to shape the hearts and minds of children with a distinctly biblical program of academic rigor, artistic beauty, and athletic competition. Our vision is to produce graduates who are passionate about God and His church and who are equipped to thrive in higher education, create healthy families, and bring the joy and peace of the gospel to a broken world.
Staff & Students
School Head
Dana Clifton James
Full-time Faculty & Administration
45
Part-time Faculty & Administration
28
Support Staff
9
434
92
Enrollment

Part-Day Early Childhood 92
Full-Day Early Childhood 0
K3-K4 0
K5 39
Grades 1-5 172
Grades 6-8 90
Grades 9-12 133
Enrollment totals include
these special programs:
VPK Students 69
McKay Students 15
Fla Corporate Tax Students 167
School's Job Opportunities
Posted May 23rd, 2017
Middle School English Teacher
Seven Rivers Christian School is looking for a full-time English teacher with excellent classroom management skills and who has a passion for God, a passion for teaching middle school students, and a passion for teaching grammar and writing skills.
Scott Jackson
Upper School Principal
.(JavaScript must be enabled to view this email address)
352-746-5696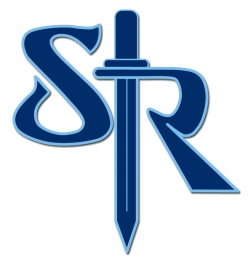 http://www.sevenriverscs.org
4221 W. Gulf to Lake Highway
Lecanto, FL 34461
.(JavaScript must be enabled to view this email address)
Phone: (352) 746-5696
Fax: (352) 746-5520