Westminster Christian School
Westminster Christian School opened its doors in 1961 with a noble goal in mind: to provide an excellent Christian education to the children of Christian families. Thanks to the vision and dedication of Mr. Jules Vroon, and the leadership of many faithful men and women over the years, Westminster Christian School has become the standard for Christian education in South Florida. Westminster Christian School is South Florida's premiere college-preparatory, Christian school offering excellent academics, and outstanding fine arts and athletics programs to more than 1,000 students from preschool through 12th grade.
Our Mission
Empowering learners, preparing hearts, and inspiring lives to faithfully serve as ambassadors for Jesus Christ.
Staff & Students
School Head
Scott C Jones School Head
David LaVern Medder
Full-time Faculty & Administration
134
Part-time Faculty & Administration
2
Support Staff
48
1256
61
Enrollment

K3-K4 61
K5 38
Grades 1-5 312
Grades 6-8 311
Grades 9-12 595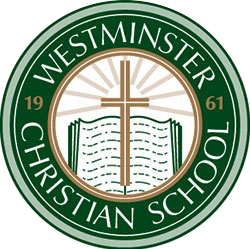 http://www.wcsmiami.org
6855 S.W. 152nd St
Miami, FL 33157
.(JavaScript must be enabled to view this email address)
Phone: (305) 233-2030
Fax: (305) 253-9623