Westminster Christian School opened its doors in 1961 with a noble goal in mind: to provide an excellent Christian education to the children of Christian families. Thanks to the vision and dedication of Mr. Jules Vroon, and the leadership of many faithful men and women over the years, Westminster Christian School has become the standard for Christian education in South Florida. Westminster Christian School is South Florida's premiere college-preparatory, Christian school offering excellent academics, and outstanding fine arts and athletics programs to more than 1,000 students from preschool through 12th grade.
Our Mission
Empowering learners, preparing hearts, and inspiring lives to faithfully serve as ambassadors for Jesus Christ.
News
Westminster Christian School's IT Director to speak at Future of Education Technology Conference
December 2016
Westminster Christian School (Miami) IT Director Omar Valerio has been selected to speak at the 2017 Future of Education Technology Conference (FETC) in Orlando for the third time.
Recognized as an innovator and leader in educational technology, this year Valerio will present on technology infrastructure, "A-Z: How to Implement a Successful 1:1 Program from start to end."
Staff & Students
School Head
David LaVern Medder
Full-time Faculty & Administration
118
Part-time Faculty & Administration
18
Support Staff
47
1206
52
Enrollment

Part-Day Early Childhood 0
Full-Day Early Childhood 0
K3-K4 52
K5 47
Grades 1-5 319
Grades 6-8 336
Grades 9-12 504
Enrollment totals include
these special programs:
VPK Students 0
McKay Students 0
Fla Corporate Tax Students 0
School's Job Opportunities
Posted July 26th, 2017
Head of School
Westminster Christian School in Palmetto Bay (Miami), Florida serves 1,252 students preschool through 12th grade. With its foundations rooted in a reformed Christian faith tradition, WCS is characterized by an ecumenical distinctive, having students representing over 150 denominational expressions.
The new Head of School will find that Westminster has an excellent reputation, an impassioned and well-trained faculty and staff, strong financial support, and committed parents and Board members.
In reaching for excellence, Westminster Christian School is seeking a head of school with a strong, personal Christian testimony and commitment to Christian education. As Westminster's Chief Executive, the Head of School will be instrumental in bringing WCS to the next level spiritually, academically, athletically, and in the arts. The next head of school should demonstrate the skill and wisdom to build unity, lead Westminster in continuous improvement, and achieve even greater distinction for WCS in the region.
The chosen candidate should also have a track record of fundraising success and a desire to focus on development to fund continued capital improvements, continue to offer competitive teacher salaries, and add new programs.
WCS is partnering with Laura Coverstone and Ed Poff of JobfitMatters Executive search in this process. An introductory video to the search and the full Opportunity Profile can be found at http://www.jobfitmatters.com/wcsmiami. Applications are being accepted now for an anticipated July 2018 transition.
Laura Coverstone: .(JavaScript must be enabled to view this email address)
Ed Poff: .(JavaScript must be enabled to view this email address)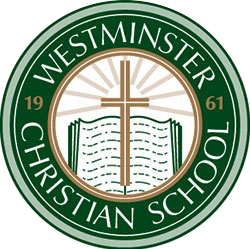 http://www.wcsmiami.org
6855 S.W. 152nd St
Miami, FL 33157
.(JavaScript must be enabled to view this email address)
Phone: (305) 233-2030
Fax: (305) 253-9623