Accredited Member School
Lake Worth Christian School
In 1959, the founders of Lake Worth Christian believed it was important to teach children that every area of life belongs to the Lord. We are thankful for a rich history of people who take ownership in Lake Worth Christian School.
The strong academic programs at Lake Worth Christian School—in conjunction with state championship athletic programs and award-winning fine arts—seek to fulfill the mission of equipping students with knowledge and wisdom for a life of service in God's kingdom.
Lake Worth Christian School strives to "Grow Christian Leaders" by integrating faith into all aspects of the educational experience from Pre-K to grade 12. Upon graduation each year, our secondary school students have had the opportunity to continue their studies at a university or college of their choice. Graduates have pursued various distinguished professional careers and many continue to serve as volunteers in their communities.
Lake Worth Christian School is accredited by Christian Schools of Florida, the National Council for Private School Accreditation, and the Middle States Commission for Elementary and Secondary Schools.
Staff & Students
School Head
Dustin Bowlin
Full-time Faculty & Administration
49
Part-time Faculty & Administration
7
Support Staff
10
545
60
Enrollment

Part-Day Early Childhood 19
K3-K4 41
K5 42
Grades 1-5 198
Grades 6-8 132
Grades 9-12 173
Enrollment totals include
these special programs:
VPK Students 28
McKay Students 60
Fla Corporate Tax Students 190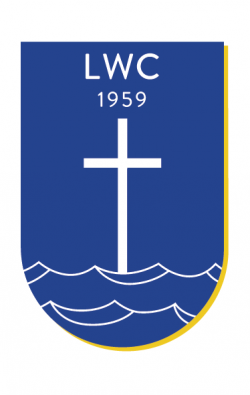 http://www.lwcs.org
7592 High Ridge Road
Boynton Beach, FL 33426
Phone: (561) 586-8216
.(JavaScript must be enabled to view this email address)