Accredited Member School
Westminster Academy
Devoted to Christ • Dedicated to Excellence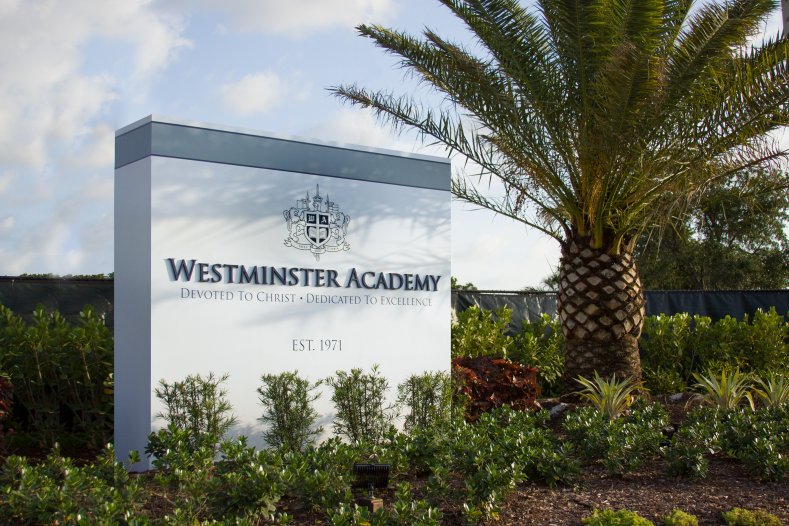 Since 1971, Westminster Academy has been a Christ-centered, biblically-based college preparatory school dedicated to equipping covenant students to excel by using their gifts and talents for God's glory. Faculty and administration are committed to making Westminster Academy a school that provides a blend of academic excellence and spiritual vitality.
We prepare our students to be exceptional thinkers, learners, and leaders with a biblical and scholarly perspective for college and life. Our seniors receive an extraordinary amount of college scholarships—the Class of 2017 collectively received $8.5 million in offers. Many go on to attend the top-tier universities in the nation including the United States Military Service Academies, UNC at Chapel Hill, Covenant, Duke, University of Florida, Florida State University, Furman, Georgia Tech, Harvard, Holy Cross, MIT, Notre Dame, University of Pennsylvania, Princeton, Stanford, Vanderbilt, Wake Forest, Wheaton, and Yale.
Westminster Academy is accredited by Christian Schools of Florida, Middle States Association of Colleges and Schools and the National Council for Private Education. Westminster Academy's Lower School earned National Blue Ribbon School recognition as a 2014 Exemplary High Performing School.
Campuses
Blanche Collins Forman Campus
5601 N Federal Highway, Fort Lauderdale, FL 33308
Phone: (954) 771-4600
Athletic Complex
3701 NW 44 Street Lauderdale Lakes, Fort Lauderdale, FL 33309
Staff & Students
School Head
Joel Satterly
Full-time Faculty & Administration
103
Part-time Faculty & Administration
5
Support Staff
64
921
110
Enrollment

Part-Day Early Childhood 4
Full-Day Early Childhood 21
K3-K4 85
K5 51
Grades 1-5 289
Grades 6-8 243
Grades 9-12 338
Enrollment totals include
these special programs:
Fla Corporate Tax Students 366


https://www.wa.edu/
5601 N Federal Highway
Fort Lauderdale, FL 33308
Phone: (954) 771-4600
.(JavaScript must be enabled to view this email address)