Providence Christian School, located in Cape Coral, is a ministry of the Evangelical Presbyterian Church. Established in 1985, the school offers excellence in a nurturing, Christ-centered environment for grades PK-3 through 8th.
Staff & Students
School Head
Jami Hommerbocker
Full-time Faculty & Administration
7
Part-time Faculty & Administration
3
Support Staff
1.5
49
19
Enrollment

Part-Day Early Childhood 8
Full-Day Early Childhood 0
K3-K4 11
K5 11
Grades 1-5 38
Grades 6-8 0
Grades 9-12 0
Enrollment totals include
these special programs:
VPK Students 16
McKay Students 7
Fla Corporate Tax Students 25
School's Job Opportunities
Posted August 30th, 2017
Second Grade Teacher (Part-time to full-time)
Providence is seeking a dedicated and enthusiastic elementary teacher for second grade.
Currently part-time, this position could grow into a full-time position based on growth. It could be combined with our part-time music position should a candidate possess the right qualifications and experience.
Requirements
Preferred applicants would possess the minimum of a bachelor's degree and be certified or certifiable in Elementary Education (FL). Applicants should also be passionate about their faith in Christ Jesus and enthusiastic about infusing a Biblical Reformed Worldview into all learning. Teachers must all be able to subscribe to the Westminster Confession of Faith.
Salary
Salary is commensurate with experience.
Teaching applications are available online at http://www.pcslions.org. Questions and applications can be submitted to .(JavaScript must be enabled to view this email address).
Posted August 30th, 2017
Music Teacher (Elementary, Part-time)
Providence Christian School, a ministry of Providence Christian Church, is seeking a part-time Elementary Music Teacher to teach K-5 classes one afternoon a week, with additional contract time to prepare and direct Christmas and Spring programs.
Requirements
Preferred candidates would possess a Bachelor's degree in an applicable field. A detailed resume of experience and expertise that lends itself to effective classroom management, student skill acquisition, and engaging student performances. Candidates with the availability to teach private lessons in addition to the contract are preferred.
Salary
Salary is based on experience. Private lessons would be scheduled between the family and teacher, not included in the teaching contract.
.(JavaScript must be enabled to view this email address)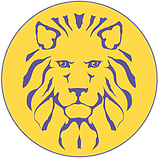 http://www.pcslions.org
701 Mohawk Parkway
Cape Coral, FL 33914
.(JavaScript must be enabled to view this email address)
Phone: (239) 549-8024
Fax: (239) 549-4465