Covenant Christian School is a co-educational, college preparatory school founded in 1993 as a ministry of Covenant Presbyterian Church (PCA), The school offers a comprehensive program of instruction for VPK4 -grade 12.
The school is accredited by Christian Schools of Florida, the National Council for Private School Accreditation, and the Middle States Association..
Staff & Students
School Head
Ronald W Fischer
Full-time Faculty & Administration
31
Part-time Faculty & Administration
10
Support Staff
12
312
18
Enrollment

Part-Day Early Childhood 18
Full-Day Early Childhood 0
K3-K4 0
K5 16
Grades 1-5 105
Grades 6-8 74
Grades 9-12 117
Enrollment totals include
these special programs:
VPK Students 18
McKay Students 39
Fla Corporate Tax Students 134
School's Job Opportunities
Posted February 21st, 2018
Director of Advancement
To advance and strengthen Covenant Christian School through communications, marketing, public relations and fundraising.
Fund Development
Lead, manage and organize fundraising events
Manage relationships with prospective and existing donors in all aspects of the gift cycle, including identifying and initiating contact with potential donors; making solicitations when appropriate; and maintaining stewardship contact with donors.
Personally cultivate and strengthen relationships with major donors through positive communication, representation and special activities/events
Coordinate Head of School personal cultivation and management of major donor relationships
Establish and maintain contact with key individuals in corporations with potential for contributing funds, services and material resources.
Cultivate and numerically increase donor relationships to grow relevant funds and/or endowments
Accomplish agreed upon annual strategic development plan and/or focus area
Submit monthly reports to the Head of School showing progress, results vs. goals and costs vs. budget.
Communications
Oversee and monitor all internal and external communications to confirm look, style and message is consistent
Marketing/Public Relations
Provide leadership for all of Covenant Christian School's marketing and public relations efforts
The Covenant constituency and surrounding community grow in understanding of the school's mission and how it is being accomplished.
Relationships within the school constituency are continually strengthened.
Requirements
To perform this job successfully, an individual must be able to perform each essential duty satisfactorily. The requirements below are representative of the knowledge, skill, and/or ability required. Reasonable accommodations may be made to enable individuals with disabilities to perform the essential functions. The primary qualifications for this position are as follows:
Strong interpersonal and communication skills (written and verbal).
Solid time management skills and organizational abilities. Must be able to multi-task.
Recognize the role of parents as primarily responsible before God for their children's education and be prepared to assist them in that task.
Respectfully submit and be loyal to constituted authority. Shall notify the administration of any policy he/she is unable to support.
Engaged co-worker who strengthens staff cohesion and effectiveness.
Whole-hearted and enthusiastic support of the school's mission and vision.
A demonstrated ability in the following areas: personable one on one, small group and large group communication, organization, delegation and relationship building.
Ability to meet deadlines and be punctual for meetings.
Ability to work efficiently and effectively in team situations is critical, as well as the ability to work independently and not require a lot of daily coaching.
Must be a Christian who supports our overall church vision; must be or become a member of our church
A Bachelor's degree in business, marketing, non-profit management or similar is preferred, but not required. More important than the college degree is experience in fund development, marketing and/or public relations where these skills have been demonstrated and developed.
Salary
Salary negotiable
Ron Fischer, 321-727-2661, .(JavaScript must be enabled to view this email address)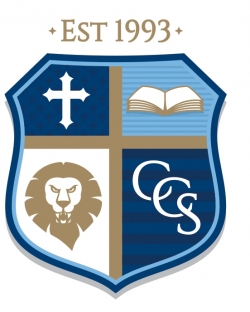 http://www.ccslions.org
720 Emerson Drive, NE
Palm Bay, FL 32907
.(JavaScript must be enabled to view this email address)
Phone: 3217272661
Fax: (321) 728-9574