Up from poverty with a school choice scholarship
Maloni's mother discovered the Florida tax credit scholarship that would enable her 9-year-old to attend Seven Rivers.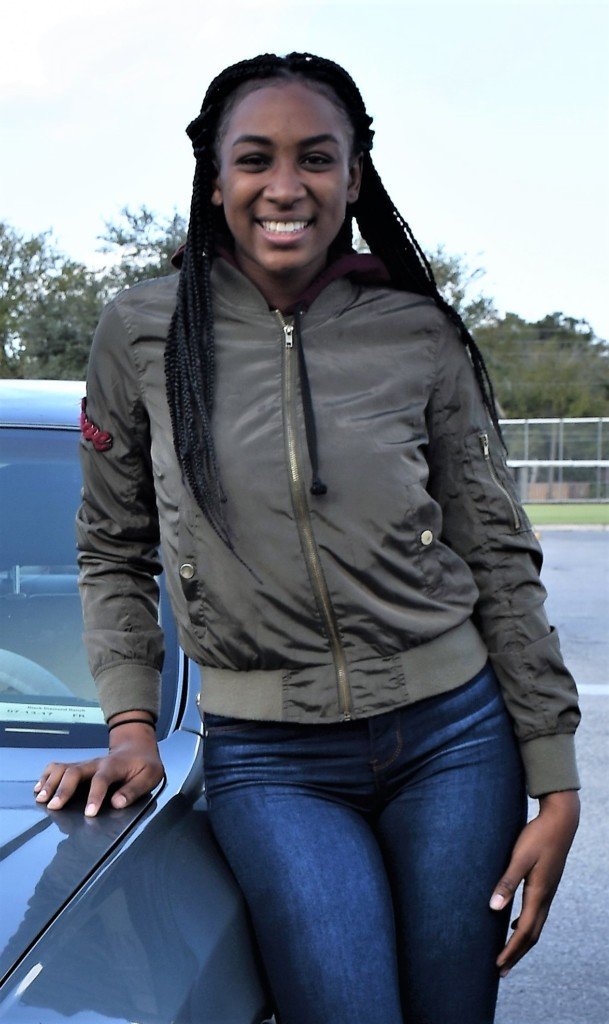 By Jeff Barlis January 2018
Originally published in redefinED
At Seven Rivers Christian School in Lecanto, there's a list of core values for students. Among them: Do hard things.
Maloni Lewis knows it. She's lived it. With two disabled parents and three older brothers in and out of jail, Maloni grew up in extreme poverty. Their community in nearby Crystal River, with its run-down homes and overgrown yards, was full of hopeless people.
Devastated by the path her sons had taken, mom Renée had an unyielding determination to chart a different course for Maloni. A tall, broad-shouldered woman, she made a school-choice scholarship the ticket to a better life. "We went through a lot of trauma," Renée said after a pause, her eyes welled up with tears. "But I told Maloni, it doesn't matter where you come from, it's where you're at."
Like her brothers, Maloni struggled in third grade at her neighborhood school. Her reading, writing and math grades were poor. Other than her trademark mane of meticulous braids, she wasn't herself. The playful smile, the one mom said "has diamonds in it," was missing. Renée had seen this before. Her boys were bright and talented, but they came home from school explaining how it wasn't cool to be smart. They were made fun of for speaking proper English. Bad friends led to bad choices. Going to jail, Renée said, was a virus that tore through the family. Maloni would be different.
Through a local nonprofit organization, Renée found out about Seven Rivers and the Florida tax credit scholarship that would make paying the tuition possible. (Step Up For Students helps administer the tax credit scholarship and also publishes redefinED, where this article was originally published.)
Formerly a certified nursing assistant who worked late hours and double shifts to make ends meet, Renée went on disability after she was injured in a fall. She also has kidney and heart problems that cause frequent hospitalizations. After her injury, husband Donald went on partial disability due to worsening asthma. Money became a problem. Power and water were hard to keep on. It was all a blur to Maloni.
Until Seven Rivers. Her first memory of the school is from age 9, when teachers, staff and parents came to help her family move. The Lewis home had been deemed uninhabitable, and they needed help moving to Maloni's grandparents' house. "They've always been family to us," Maloni said of the school.
Nestled along a rolling hillside dotted with oaks and pines, the school's rusticated concrete-block buildings are modern and clean. For Maloni, the people inside made all the difference. Chief among them was resource coordinator Donna Nelson, a wiry, fiery, caring woman who is now the school's director of admissions. She became a mentor to Maloni and a close friend of the family. "My secret angel," Renée said.
Nelson's job was to work with struggling kids, and she spoke frequently with Renée about Maloni's strengths, weaknesses and direction. They plotted a course to help Maloni catch up in an academic environment that was far more rigorous than her previous school. "At first I thought she was mean," Maloni said. "But she wasn't. She's just passionate. She wants people to learn. She wants to help you."
Maloni turned to Nelson in and out of school. If she needed tutoring or was hungry, Nelson was there. Sometimes when Renée was in the hospital, it was Nelson who broke the news to Maloni and offered rides and a place to stay. "She loves her," Renée said. "And I just wish for other families to have that. It's so huge."
Even with Nelson and Renée pushing, it took years to get Maloni on track in the classroom. Math was a stubborn nemesis, and she was plagued by doubts. I shouldn't be here. Maybe college isn't for me. But her teachers never gave up. Maloni's support structures grew to include year-round sports – volleyball, basketball and track. After being a student who put forth a minimal effort, Maloni found a passion for learning and hit her stride in high school. Her GPA went from 2.4 as a freshman to 3.8 as a senior. She even conquered math.
With graduation looming in the spring of 2017, Maloni applied and got accepted to a small college in Pennsylvania. "She wanted to go as far away from her community as possible," Nelson said. The school offered some scholarship money. But it wasn't enough, so Maloni decided to go to the College of Central Florida in Ocala.
She recently finished her first semester with mostly A's. Her plan is to get an associate's degree, then transfer to Liberty University in Lynchburg, Va. The dream is to become a nurse like her mom and travel the world.
So much of her success is owed to Seven Rivers. "I'm overly prepared," she said. "Freshman year is supposed to be hard, but it's really easy. It makes me realize I've been educated properly."
From the moment her daughter graduated high school, Renée was "on a cloud." She felt a sense of peace, perspective, and gratitude for the scholarship that made Seven Rivers possible. "Step Up For Students is a lifeline," she said. "It allows kids and families to dream. What they thought was so far out of reach is possible."
Maloni knows. She's lived it.