Spanish River completes Active Threat Response Program
Seeking ways to further protect the children in our care, Spanish River Christian School engaged Guardian Defense to enhance campus safety and security training.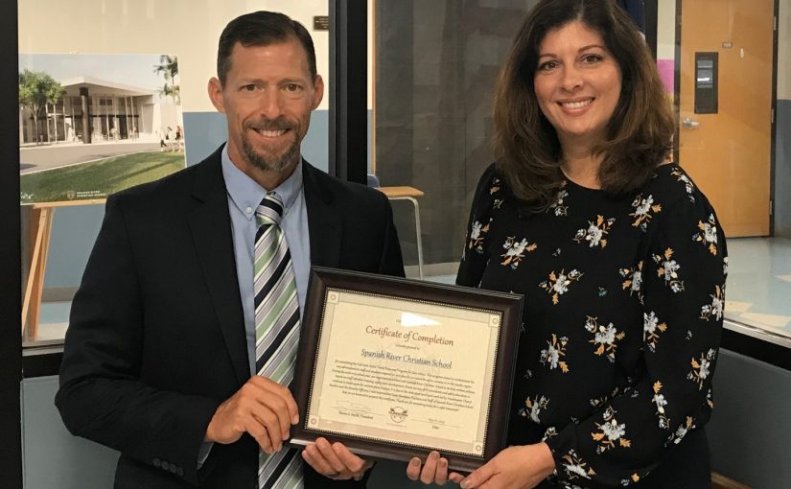 By Cheryl Burdin July 2019
On February 14th, 2018, the deadly Marjory Stoneman Douglas school shooting occurred in Parkland, just 15 miles away from the Spanish River Christian School campus. The attack reaffirmed our commitment to campus safety and security training.
Back in 2016, with a strong crisis management plan in place, we sought ways to further protect the children in our care, and engaged Guardian Defense. Founded and led by Steven S. Smith, Guardian Defense provided us with:
a full day of in-service training to the staff
improvements to written policies
an enhanced lockdown drill practice through the Active Threat Response Program for Schools (

ATRPS

).
Following Guardian Defense's recommendations, SRCS subsequently:
expanded the role of the Crisis Intervention Team
enhanced the drill schedule
added to the physical security team
hired detail officers
upgraded many security features.
Then during the 2018/19 school year, with many new hires since our initial training in 2016, we again engaged Guardian Defense, this time to apply their Full-Scale ATRPS — an in-depth program that revolutionizes the way administrators and staff plan for and respond to an active threat. Each month for six months, Guardian Defense led us through various drill scenarios, helping our students and staff feel more confident in taking appropriate action in various types of emergencies. SRCS has subsequently improved its crisis management plan, adding more detailed checklists, drill logs and after-action reports.
Our parents put great trust in us, and they appreciate the extra efforts we have taken to protect their precious children through our partnership with Guardian Defense. Steve and his professional team have created a top-notch, comprehensive plan based on solid data and experience that can be adapted for any size school or business.