Kendall launches online schooling
Kendall Christian School has expanded its existing program to include a Christ-centered, online campus. Classes will commence this fall for students from Preschool through 5th grade.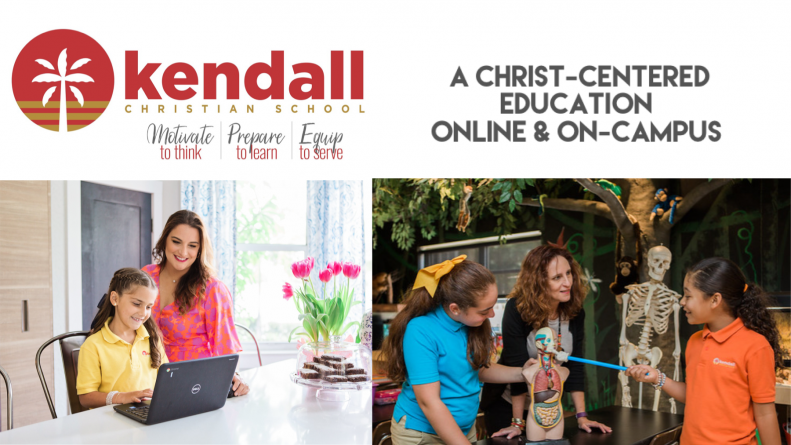 At KCS, we specialize in the area of early childhood and elementary education. Our new online campus offers parents a way to immerse their children in Christian education from the comfort of their homes. Through our fully accredited school, students will attend daily, live classes with our degreed teachers via the internet. This virtual and interactive learning environment is student-centered and academically-individualized to meet the needs of each child.
Students will enjoy live class sessions in group settings, meet KCS classmates from around the country, and develop friendships with other like-minded individuals.
The curriculum includes supplemental courses such as art, science, Spanish, and weekly chapel services. Our online campus, combined with family support and dedicated teachers, will ensure that our students meet their full potential.
The quality of our faculty and our Christ-centered, advanced curriculum make up this high caliber program. We are dedicated to motivate, prepare, and equip our students online as they grow academically, emotionally, and spiritually through our virtual school.