Kendall students help with hurricane relief
Students handed out flyers requesting that neighbors donate for hurricane relief.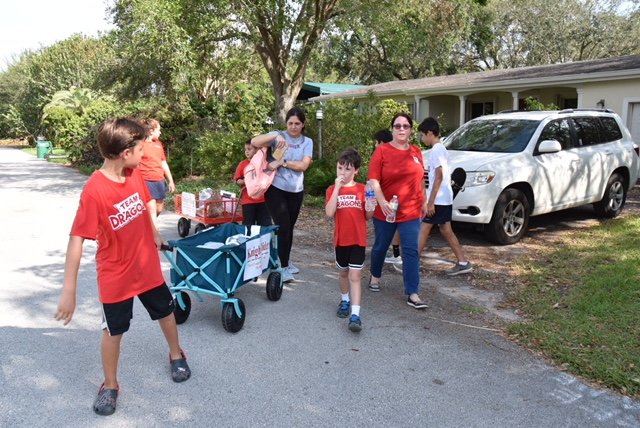 By Alex Gispert September 2017
Students in our Knights of Honor program thought of an excellent idea to help those affected by hurricane Irma. They handed out flyers to our neighboring community requesting for neighbors to leave donation items at their doorstep.
The next day, the students walked through the entire community with red wagons collecting all the donated items. They also spread the word among all KCS families and collected items at school.
We are very proud of our Knights of Honor students!