CSF Spring 2019 Conference, Tampa
Thursday, April 25th, 2019 at 12:00 PM
to Friday, April 26th at 5:00 PM
Mandatory meeting for all member schools. The meetings will begin on Thursday, April 25th with a presentation from Guardian Defense. One of our member schools, Spanish River, has used Guardian Defense to help them improve their school security. CSF is committed to helping all of our member schools, so we have elected to invite Guardian Security to present to our schools and CSF will cover the costs. Please plan to have a representative from your school present. The meeting will run from 12:00pm - 5:00pm. Lunch will be provided for $10. If you plan to eat lunch, please show up by 11:45am.
The CSF Executive Committee will meet after the presentation by Guardian Defense to conduct regular business and review re-accreditations.
Friday's General Business Meeting will start at 9:00am and will include updates from the Executive Committee, Lunch together ($10), accreditation reports, and a discussion of current issues.
Hosting & Lodging
Host School
Cambridge Christian School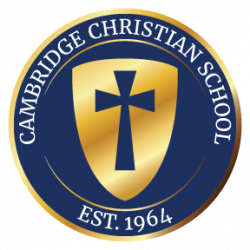 http://ccslancers.com/
6101 N. Habana Avenue
Tampa, FL 33614
.(JavaScript must be enabled to view this email address)
Phone: (813) 872-6744
Fax: (813) 872-6013
Hotel
Comfort Suites near Raymond James Stadium, Tampa
https://www.comfortsuitestampa.com
5421 West Waters Avenue
Tampa, FL 33634
Phone: 1 (813) 880-8938
Room Rate
$109
Lunch
$10 per person
School Security Presentation from Guardian Defense
Thursday, April 25th, 2019, 12:00 PM – 5:00 PM
Agenda
Active Threat Response Program for Schools: School Leader Training
12:00PM – 3:00PM – ACTIVE THREAT RESPONSE PROGRAM FOR SCHOOLS- LECTURE
ATRPS Lecture is an interactive training focusing on the importance of preparing for, and responding to, hostile intruders, active shooters, or other school threats. Participants will gain confidence throughout the training as they learn how to formulate a plan that will be incorporated into their daily routine.
3:00PM – 3:15PM – BREAK
3:15PM – 4:45PM – SCHOOL LEADER TRAINING
Participants will be presented with information about developing written policies for a threat, how to develop, or assign duties to their safety team, and how to continue training throughout the year.
4:45PM – 5:00PM – WRAP-UP AND Q&A
General Business Meeting
Friday, April 26th, 2019, 9:00 AM – 4:00 PM
Agenda
9:00am–12:00pm: General Business
Devotion: Dana James
Reports from Directors

Approval of Minutes/Spring 2018 Meeting – Cheryl Burdin
Treasurer's Report – Joanna Johanne
Early Childhood – Beth Travis
Teacher Certification – Betsy Wilson
Government Report – LuAnne Schendel
Accreditation/Professional Development – Sue Taylor
Executive Director – Dana James


12:00pm–1:00pm: Lunch ($10 per person)
1:00pm–2:30pm: Accreditation Reports
2:30pm–4:00pm: Discussion of Current Issues