CSF Fall 2019 Conference
Wednesday, October 23rd, 2019 at 6:00 PM
to Friday, October 25th at 12:00 PM
This conference will consist of an Executive Committee meeting on Wednesday, October 23, 2019, a General Business Meeting on Thursday, October 24, 2019, and Accreditation Training on Friday, October 25, 2019.
Hosting & Lodging
Host School
Orangewood Christian School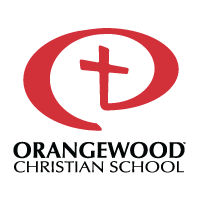 http://www.ocsrams.org
1300 West Maitland Boulevard
Maitland, FL 32751
.(JavaScript must be enabled to view this email address)
Phone: (407) 339-0223
Fax: (407) 339-4148
Hotel
Embassy Suites by Hilton Orlando North
https://embassysuites3.hilton.com/en/hotels/florida/embassy-suites-by-hilton-orlando-north-MCOSPES/index.html
225 Shorecrest Dr
Maitland, FL 32701
Phone: 1 (407) 571-3432
Room Rate
$139
Note
When speaking with central reservations, please reference either Group Code "CHR" or Group Name "Christian Schools of Florida". Contact sales assistant Dorie Bonaventura with any questions regarding reservations at (407) 571-3432 or .(JavaScript must be enabled to view this email address). Reservations must be made by September 25th, 2019.
Lunch
$10
General Business Meeting
Thursday, October 24th, 2019, 9:00 AM – 4:00 PM
Agenda
Christian Schools of Florida
Fall Conference – October 24, 2019
Orangewood Christian School
9:00am – 12:00pm
• Devotion – Dana James
• Reports from Directors
• Approval of Minutes/Spring 2019 Meeting – Cheryl Burdin
• Treasurer's Report – Dana James for Joanna Johannes
• Early Childhood – Beth Travis
• Teacher Certification – Betsy Wilson
• Government Report – LuAnne Schendel
• Accreditation/Professional Development – Sue Taylor
• Executive Director – Dana James
12:00pm – 1:00 – Lunch – $10 per person
1:00pm – 4:00pm – Discussion of Current Issues
• LGBTQ Students, Parents, and Staff
o Have you seen these issues at your school?
o Do you have policies related to these issues?
o Have you implemented new policies?
o Where you contacted by SUFS this summer concerning your handbook?
o How do you see things moving forward?
• The Future of Christian Education – The Path to 2030
o What are our core values?
o What are our negotiables and non-negotiables?
o How do we stay relevant in a world that is marginalizing Christianity?
o How relevant do we want to be?
• The Health of the Leader
o I am Going to Harp on This EVERY Year – Third Year in a Row!!
o How are You Doing?
o How is Your Leadership Team Doing?
o What's Your First Thought When Confronted with a Problem?
o How Do You Rest?
I am encouraging CSF Schools to come to the meeting prepared to share your thoughts and struggles. We will have both large group and small group discussions