CSF Fall 2019 Conference
Wednesday, October 23rd, 2019 at 6:00 PM
to Friday, October 25th at 12:00 PM
This conference will consist of an Executive Committee meeting on Wednesday, October 23, 2019, a General Business Meeting on Thursday, October 24, 2019, and Accreditation Training on Friday, October 25, 2019.
Hosting & Lodging
Host School
Orangewood Christian School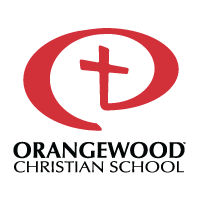 http://www.ocsrams.org
1300 West Maitland Boulevard
Maitland, FL 32751
.(JavaScript must be enabled to view this email address)
Phone: (407) 339-0223
Fax: (407) 339-4148
Room Rate
$139
Note
RESERVATIONS: 1-800 RESERVATIONS: Here is the Hilton Central Reservation number for your guests to call to make their reservations: 1 800-445-8667. When speaking with central reservations, please have your guests refer to either the Group Code: CHR or the Group Name: Christian Schools of Florida GROUP RESERVATIONS ASSISTANCE: Monday thru Friday - 8:30am - 4pm Dorie Bonaventura will be your contact if you have questions regarding reservations assistance. If you wish to contact Dorie immediately, the following is contact information for your reference. Dorie Bonaventura, Sales Assistant Ph: 407-571-3432 E-Mail:dorisa.bonaventura@hilton.com CUTOFF DATE: A reminder that all reservation need to be made on or before September 25th, 2019.
Lunch
$10