Hosting & Lodging
Host School
Orangewood Christian School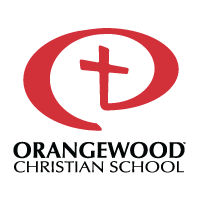 http://www.ocsrams.org
1300 West Maitland Boulevard
Maitland, FL 32751
.(JavaScript must be enabled to view this email address)
Phone: (407) 339-0223
Fax: (407) 339-4148
Hotel
Orlando Sheraton North

600 North Lake Destiny Drive
Maitland, FL 32751
Phone: (407) 660-9000
Fax: (407) 551-7535
Room Rate
$119.00
Note
Sheraton Orlando North 600 North Lake Destiny Drive, Maitland, FL 32751 407-551-7512 CSF Rate: $119.00 per night Reserve by 9/25/2017
Lunch
Provided at Orangewood for $10
Sessions
Executive Committee Meeting
Wednesday, October 25th, 2017, 6:00 PM – 9:00 PM
Agenda
Meet with Doug Lawson and Erin Cook from Cornerstone to discuss K5 teacher
PRT Reports from Accreditation Visits
• Maitland Community Preschool – Sarah Wilson Hyde
• Impact Christian Academy – LuAnne Schendel
Presentation of New CSF Member
• Coastal Community Christian – Betsy Wilson and Cheryl Burdin
Regular Agenda Items
• Approval of Minutes/Spring 2017 Meeting – Cheryl Burdin
• Treasurer's Report – Joanna Johannes
 2017/2018 Budget
• Early Childhood – Beth Travis
• Teacher Certification – Betsy Wilson
• Government Report – LuAnne Schendel
• Accreditation/Professional Development – Sue Taylor
• Executive Director Dana James
 Update on Ken
 Riverbend
 State of CSF
General Membership Meetings, Fall 2017
Thursday, October 26th, 2017, 9:00 AM – 4:00 PM
Agenda
9:00am – 12:00pm
• Devotion – Dana James
• Reports from Directors
• Approval of Minutes/Spring 2017 Meeting – Cheryl Burdin
• Treasurer's Report – Joanna Johannes
• Early Childhood – Beth Travis
• Teacher Certification – Betsy Wilson
• Government Report – LuAnne Schendel
• Accreditation/Professional Development – Sue Taylor
• Executive Director – Dana James
12:00pm – 1:00 – Lunch – $10 per person
1:00pm – 4:00pm – Discussion of Current Issues
• How Can We Build Great Preschools?
o Quality of Academics
o Professionalism of Staff
o Spiritual Maturity and Leadership
• The Digital Tsunami
o The Problem – It's not Computers, It's Smart Phones
o The Consequences – Early Exposure to Worst of Our World
o Our Role as Schools – Partnering with Parents
• The Health of the Leader
o I am Going to Harp on This EVERY Year!!
o How are You Doing?
o How is Your Leadership Team Doing?
o What's Your First Thought When Confronted with a Problem?
o How Do You Rest?
I am encouraging CSF Schools to come to the meeting prepared to share your thoughts and struggles. We will have both large group and small group discussions.
Training Sessions
Friday, October 27th, 2017, 9:00 AM – 12:00 PM